AUG 25th 2023 ALBUM RELEASE
BMP Music Announces the Release Date of Frank Blueka's Album "Paris Midnight"
July 26, 2023, Deventer-Amsterdam- New York – BMP Music is pleased to announce the forthcoming release of "Paris Midnight," the brand new album by singer-songwriter Frank Blueka. Set to be available for download and streaming wordlwide on August 25, 2023, 
"Paris Midnight" demonstrates Blueka's uniqueness as a songwriter, bringing a warm and creative sound that sets a high musical standard. His intuitive approach to songwriting follows a lovely spherical flow. His emotive lyrics and purist influences, inspired by luminaries such as Ben Howard, Ray Lamontagne, and the Irish Luka Bloom, resonate deeply with listeners. This album is a testament to his artistic development and unwavering dedication to creating music that touches the heart.
"Paris Midnight" will be available on August 25, 2023, on all major music platforms. Fans and newcomers alike will embark on a soul-stirring musical journey, experiencing Frank Blueka's compelling and beautifully intricate approach to songwriting.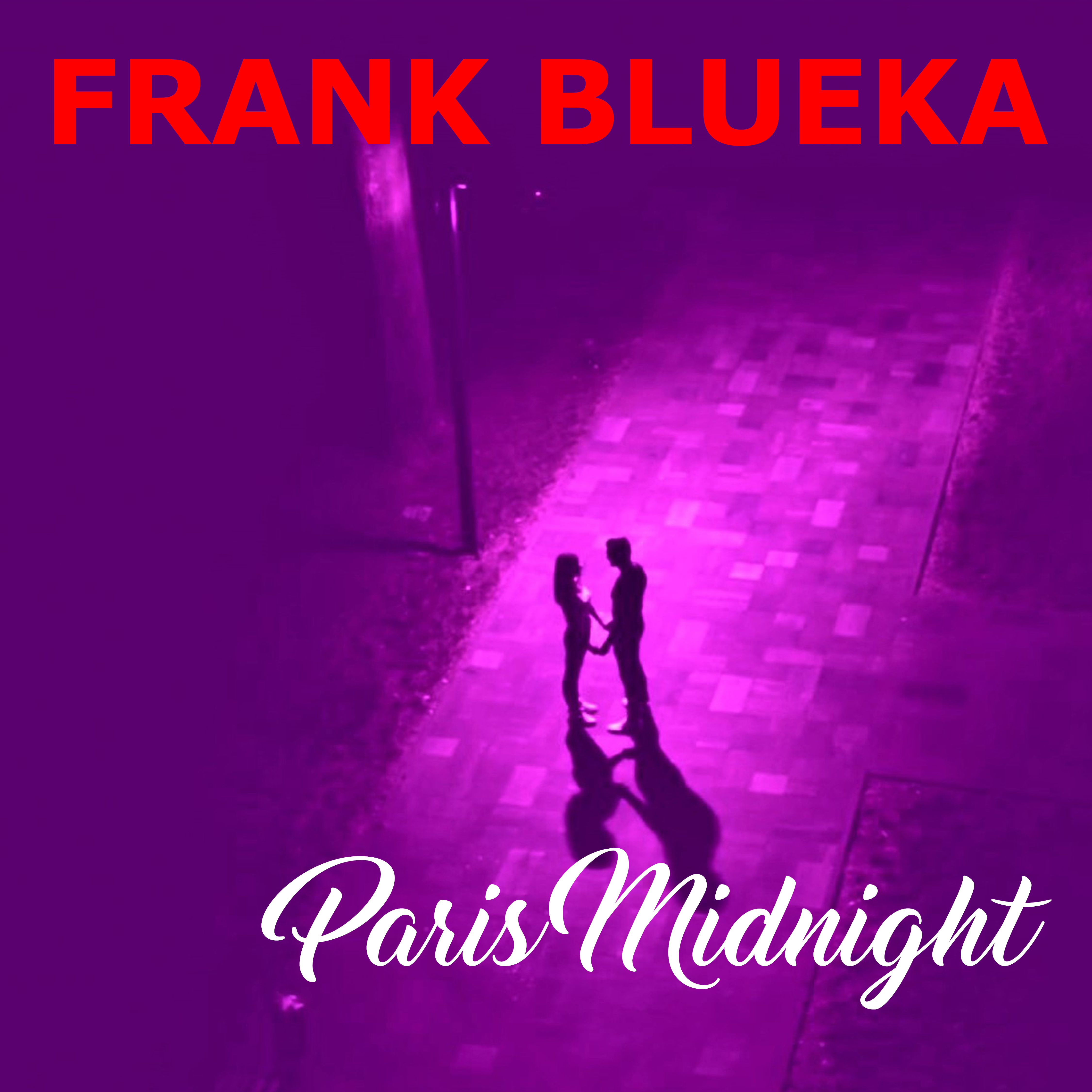 About Frank Blueka: Frank Blueka, born in the Netherlands, is a singer-songwriter and multi musician whose captivating music appeals to audiences of all ages. His heartfelt melodies and expressive vocals create an emotional connection by drawing inspiration from love, farewells and daily life. Frank, who currently resides in Deventer, 50 miles from Amsterdam, where he writes his basic ideas in his "White Room" music studio, before calling in an experienced team of professionals. He lives in Deventer with his partner and daughter. Living there with his wife and daughter, he continues to craft evocative music.
CONTACT: To learn more about Frank Blueka, his new release "Paris Midnight," or to arrange an interview for an article, please contact us at info@frankblueka.com , +31(06)20066462 or website www.frankblueka.com (also download album-cover)
Find Frank's Spotify, Youtube, Tiktok, Instagram… and all others at landingspage: https://www.frankblueka.com/music
APRIL 15th 2023 NEW Theater SHOW upcoming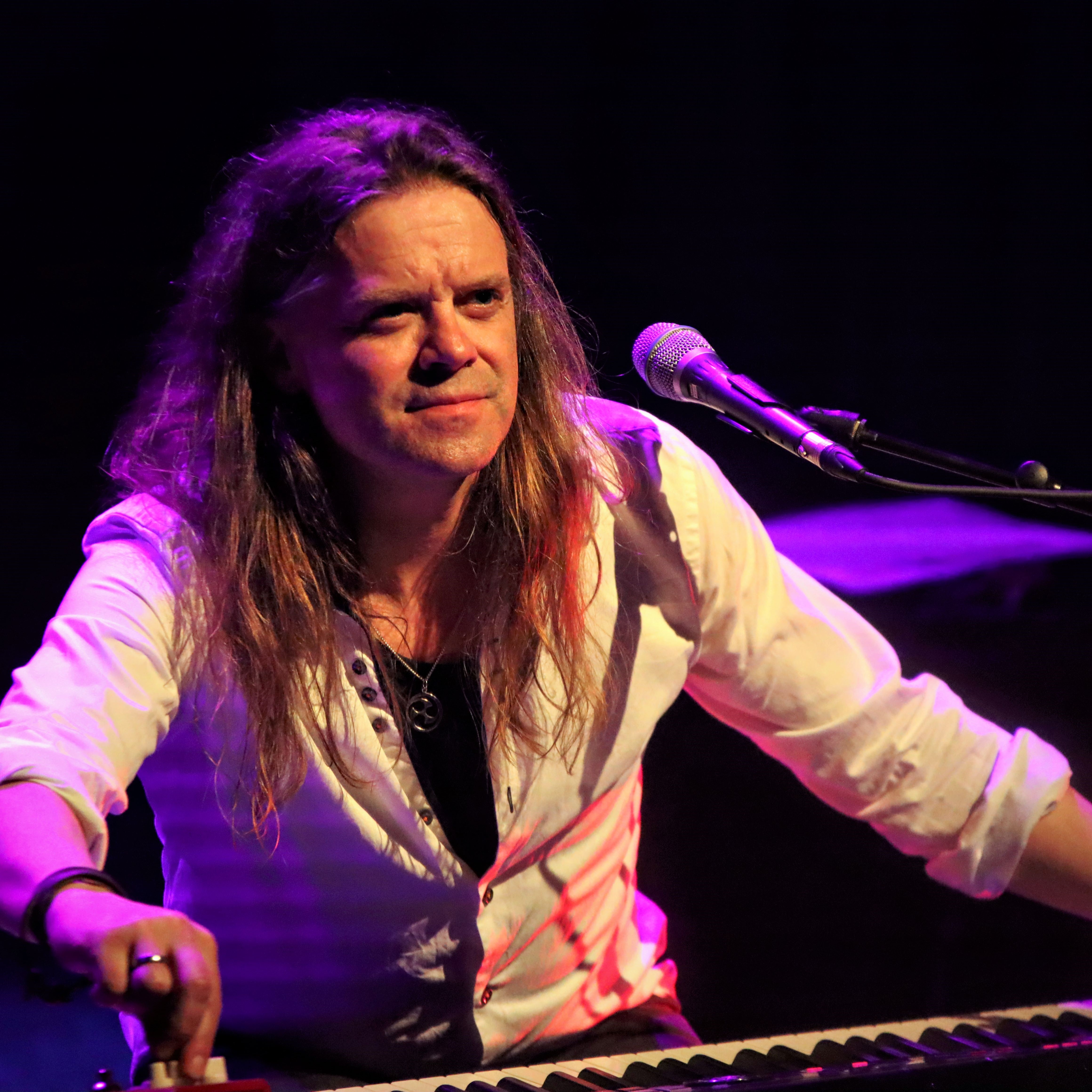 Frank Blueka is known across the country's borders with his own striking style. It was National DJ Giel Beelen who once invited Frank for a surprising live performance on Radio2. The new show "LOVE!" is a large, surprising and atmospheric theater performance. A nice exchange about love. Isn't love the theme of almost every pop song? Frank Blueka brings love to life in many visible forms. Also the whimsical. Lots of dynamics and interaction. Behind the piano with vocals, accompanied by semi-acoustic guitar or accompanied by indirect beats. Frank plays songs from his new album "Paris Midnight" alongside songs from colleagues and inspirers such as Lady Gaga, Stereophonics, Prince and Tom Waits to name a few.
OKT 14th 2022 MAYBE TOMORROW - NEWSINGLE!
An adaptation of the Stereophonics hit from 2003. Piano and vocals combined with almost Fink-like influences. Do we have a hit here like Laura Jansen with "Use Somebody", Lucie Silvas with "Nothing Else matters" or Jeff Buckley with "Hallelujah". It could just be.... Frank Blueka's specialty is bringing rock songs back to their essence. In own work and borrowed work. A rock poet, relaxed and effective.
Besides his own shows, Frank often plays during special projects in theaters for refugee youth (12-18 years). Maybe Tomorrow is partly an ode to all refugees who are trying to find a (new) home and, more broadly, an ode to the art of searching that we so often recognize in our own lost feelings...
Upcoming highlights:
26 Oct Theater Vrijhof

- FRANK BLUEKA Language FREE Songwriting

07 Nov Zwolse Theaters - FRANK BLUEKA Language FREE Songwriting (school setting)

15 Dec Acoustic heart Sessions Gorinschem

  1st try-out new Theater show FRANK BLUEKA - LOVE!
23 Jan Enschede Concordia - FRANK BLUEKA Language FREE Songwriting (school setting)

30 Mar NEW ALBUM

"Moonstones, silk and Rockpoetry" vinyl and CD

15 April Deventer Schouwburg premiere

FRANK BLUEKA - LOVE!

More dates to follow
©BMP-music / thanks goes to The Stereophonics, Raymond van der Vechte (arrangement & Mixing) & Pier-Durk Hogeterp (mastering
"Brings Me Light" NEW single March 2022 !
When we speak to Frank, he almost apologizes for the open nature of his new single. "Yes, it is double. I 've noticed that many musicians have a feeling of... Here we go again...! At the same time, I also noticed a hesitate because of the war in Ukraine which has a great emotional impact", says Frank. He feels supported by the words of a language purist who tweeted Frank on Facebook "Yes, times are crazy. So we must keep on singing and playing to the most beautiful song that is often about love as the purpose of existence."
It was well known Dutch DJ Giel Beelen who invited Frank last summer for a surprising live performance on Radio2 with the song "Holy Mama". "These were my first steps towards a new album. An album working together with Raalter producer-mixer Raymond van der Vechte. We combine an acoustic sound with beats and atmospheric flows", says Frank. The two create a very unique and new sound. International listeners are increasing on Spotify and Youtube.
We ask Frank about his music influences. "Whow, yes, that sometimes changes per period. For now I can mention colleagues Ben Howard, David Gray, Ryan Adams, Luka Bloom, Bon Iver, John Mayer and I can't ignore the creative Ed Sheeran.
The new single "Brings me Light" is an epic pop realm about love. How the light of love can suddenly burn brightly. The song is attractively layered, beautifully constructed and truly a remarkable pop song.
BRINGS ME LIGHT can be streamed on all digital channels. A video clip with beautiful nature images was the start-up on YouTube. Frank Blueka's website is www.frankblueka.com. Frank can also be found on Instagram, Spotify, Tik Tok and Facebook.
Text: Susan Smith
Music engineering thanks go to: Raymond van der Vechte (Co-producing/mixing, Raalte-Amsterdam). Pier-Durk Hogeterp (Mastering, Wisseloord, Hilversum/ Ferwoude), Darius van Helfteren (Amsterdam Mastering), Natascha Dekker (reflection and pre-listening).