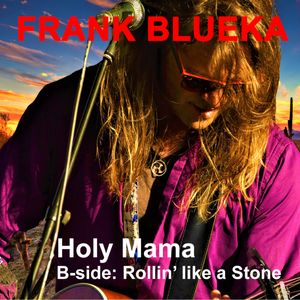 Fans have known for a long time that Frank Blueka has a creative acoustic style. Now he applies this style to wider pop music and the interest in Frank's songs is growing from all walks of life, ages and areas. He seems to be hitting something universal. The essence of his songs gets wider and wider. Since the collaboration with producer Raymond van der Vechte, there has been an interesting deepening. The two musical companions combine Frank Blueka his acoustic sound with beats and a spherical flow. This creates an almost cinematic broadening. The only condition of Frank is that he can sing all songs live with one instrument. This leads to beautiful "unplugged" live-versions of the radio arranged songs.
HOLY MAMA is a personal song about not being able to sleep, but the track has taken on a broader meaning. Are we still letting nature get enough sleep? Isn't a fundamental change needed? A search for our heart, our inner feeling, the beating heart of nature around us ... An artistic video clip with South American nature images gives HOLY MAMA wings.
The single can be streamed on all digital channels from 14 May. On Friday evening, May 14, the HOLY MAMA will be premiered on YouTube with a real "UNLOCK". RADIO DJs and bloggers check www.frankblueka.com for a free single-download in WAV. You can pick these off to play on the radio.
FRANK BLUEKA & BMP-Music working together are:
Author / performer: Frank Blueka
Producing / mixing / arranging: Raymond van der Vechte
Mastering: Pier-Durk Hogeterp (Wisseloord Studios, Hilversum)
Mastering co-work: Darius van Helfteren (Amsterdam Mastering)
Plugging: Marius de Boer
Promotional Text: Natascha Dekker
Upcoming Single "Holy Mama" honors nature
NEW Single - Lady Gaga adaptation FRANK BLUEKA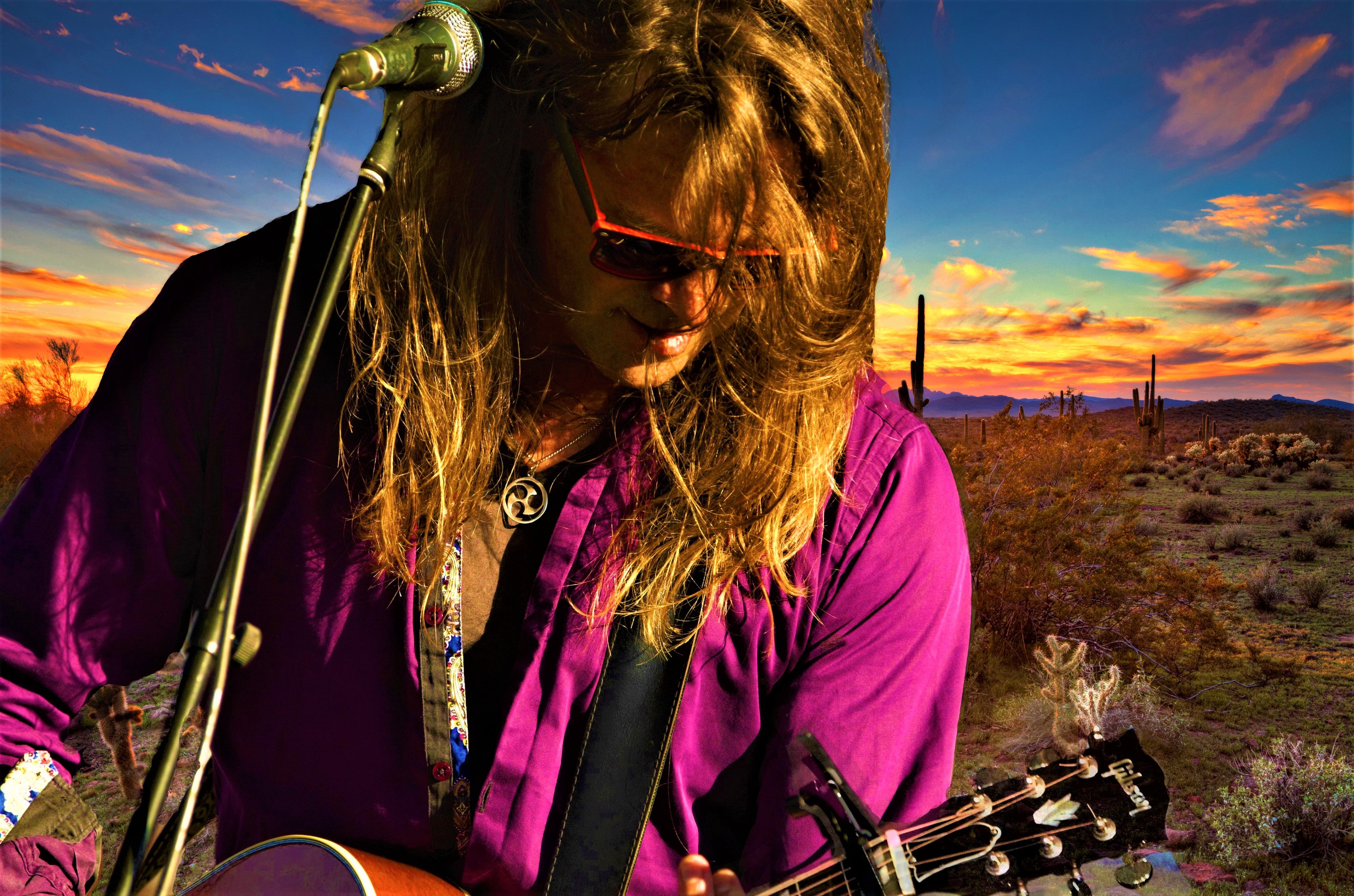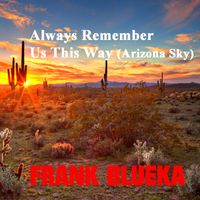 Even Lady Gaga would get excited about this song! A Dutch boy who performs her song "Always Remember Us This Way". And how! Frank Blueka's low timbre gives a beautiful twist to the song. Cars will collide, trains will stop and cyclists will fall ... Actually, this song should be banned. But everyone knows how it goes, what is forbidden also becomes very interesting. In this time of doom and gloom, Frank Blueka and his producer Raymons van der Vechte deliver another masterpiece. A unique sound with a dynamic structure. The Lady Gaga spirit remains proud!
RELEASE "My Bird" Nov 2020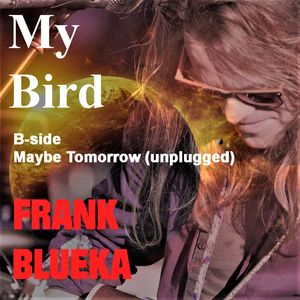 My Bird is exciting, sweltering ... but what is it about. The song tells a story about the loss of someone dear to the singer. The singer tries to speak to someone who is no longer there. An emotional appeal seems to refer to that "Can you hear me ...? Can you hear my voice ...? Or are the singer's words encouraging to someone who doesn't like it anymore ...? Like we from Frank. It is not entirely clear to be used to Blueka. Fortunately, it is. The listener can give his or her own interpretation to it.
Another beautiful musical fruit resulting from the collaboration between singer-songwriter Frank Blueka and arranger & producer Raymond van der Vechte. again found a beautiful combination of acoustic influences with modern beats and spherical sounds. Earlier we saw thiswith the first single Seven Years also arise. They now continue this line. This time with a beautiful melody line also next to the rhythmic and spherical. My Bird is a feast for the ear and a dynamic song.  
The video clip will be released in early November and promoted on YouTube, Facebook and Instagram. My Birdis directly linked to Spotify (Frank Blueka's favorite platform ). Of course, My Bird canalso be found on all other platforms. My Birdis the second single in 2020. The bonus track "on SpotifyMaybe Tomorrow" can also be heard. A tranquil unplugged version of this classic from the Stereophonics.
FRANK BLUEKA & BMP- music worked with:
Author / performer : Frank Blueka
Producing / mixing / arranging : Raymond van der Vechte 
Mastering : Darius van Helfteren (Amsterdam Mastering)
Plugging : Marius de Boer
Promotional Text : MB van Meerloo
Single Launch Nov 1st 2020   : Youtube, Facebook, Radio plugging, Bloggers, Magazines
: Spotify, Apple Music, Deezer, Instagram. Etc……….
RADIO DJs and bloggers check : www.frankblueka.com for a free single-download high quality.
FRANK BLUEKA - SEVEN YEARS 25.000 hits
RELEASE AUG 2020 "Seven Years"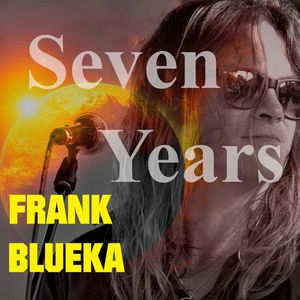 A brooding song with a smooth bottom layer
If you ask Frank Blueka what his new single is about, he says: "SEVEN YEARS is about the bizarre Corona times, unmistakable. I never actually write on assignment or on the basis of a precisely defined subject, but I made the finish of "SEVEN YEARS" with the Corona feeling around me. A feeling of being trapped in a situation in which we hardly can give any direction. Wanting to break out somewhere, but not being able to… "
It is the Dutch producer-arranger Raymond van der Vechte who has given Frank Blueka's acoustic sound an extra boost. Inspired by productions like the band Haevn, Ed Sheeran, Lewis Capaldi and Eurovision winner Duncan Laurence. The quirkiness and international sounding craftsmanship of songwriter Frank Blueka is striking. That is not surprising, because on Spotify Frank Blueka his acoustic style is linked to recognized songwriters such as Willy DeVille, Luka Bloom, Jimmie LaFave and Ryan Adams.
In Frank's own words: "I like to build bridges in styles but also between old-school colleagues and modern colleagues… This has stimulates to expand my acoustic style to a broader sound. I like the Dutch DJ music especially trance, but I also like acoustic world music with a slight preference for Irish, Blues and Singer-songwriter styled acoustic music. For the new single "SEVEN YEARS" we worked with beats, drums and atmospheric sounds to broaden the acoustic sound more and more. Always tried to keep the flow of the real instruments and a puristic voice. The result is a single that hopefully speaks to everyone in the world and the release will be Youtube Aug 22th and on Spotify Sept 2th. Enjoy for everyone and great, great thanks for sharing this post and the upcoming music.
FRANK BLUEKA & BMP- music worked with:
Author/ performer                            : Frank Blueka
Producing/ mixing/ arranging         : Raymond van der Vechte
Mastering                                             : Pier-Durk. Hogeterp (Wisseloord studios, Hilversum)
                                                               : Darius van Helfteren (Amsterdam Mastering)
Promotional Tekst                             : Susan Smith